NEWS
Launch of the Innovation Excellence Programme and the new ISO 56002 Guidance Standard on Innovation Management Systems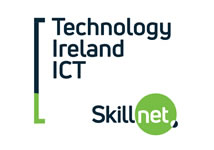 The Technology Ireland Innovation Forum will launch their Innovation Excellence Programme and the new ISO 56002 Guidance Standard on Innovation Management Systems on Wednesday 16th of October from 08.30 to 10.00am at Ibec 86, Lower Baggot Street, Dublin 2.
If you want to work smarter, not harder, grow revenue and win customers then this new programme from Technology Ireland can help you find the innovation you need to unlock the opportunity. 

Do these sound familiar?

You have great ideas but struggle to convert them into new products and services;
You have tried to develop new capabilities, but projects took too long or didn't deliver the intended results;
You are struggling to find the right things to do for your customers and
Under pressure to try something out, you're worried about the risk of failure and the financial cost to the business.
If any of these statements strike a chord, if you are ambitious for the business and committed to innovation, then this programme is the right fit for your organisation.

In a unique dual launch of both the ISO Guidance Standard and the Innovation Excellence Programme, organisations will learn how to implement and manage innovation successfully through the realisation of customer value, based on a foundation of international best practice in systematic innovation management as outlined in ISO 56002. This new programme will commence in November. 
Register to attend the launch event by sending an email to info@ictskillnet.ie

Details: https://www.ictskillnet.ie/training/innovation-excellence-programme/